Time For The People
Luxury is an ever-present concept within timekeeping. It is flushed through advertising campaigns, dotted across an in-store salesperson's selling routine, and, if industry conventions are to be believed, is a by-word for quality. 
Read More...
But what if we were to challenge these preconceptions and wrestle back the idea of luxury, taking it from a universal standard to what is truly is: deeply personal and inherently subjective.
From this vision, Cestrian was born. Exclusivity is our enemy. For far too long, the established elites within watchmaking have kept high-quality craftsmanship and what is deemed luxury locked away beyond extortionate pricing. Such practices must come to an end and that starts with Cestrian. 
Backed by 60 years of retail experience and UK-based, this mantra to shake up the industry has translated into a ceaseless passion for crafting the best possible watches at the best possible prices. The result is watches that are for everyone, designed to appeal to the seasoned collector and casual wearer alike, with the features and looks to match. 
Our founders are true watch enthusiasts, believing automatic timepieces to be the purest expression of the watchmaker's art, the quintessential blend between precision engineering and sleek, typically British styling. This personal passion touches every aspect of Cestrian, ensuring that we always put watches, and our customers' needs, first.
This has delivered an approach to watchmaking that does away with paying a premium for a badge - instead Cestrian asks you to define your own luxury.
Established Doesn't Always Mean Best
Our Inspiration
What inspired us to disrupt industry norms, challenge what's already in place, shake up existing hierarchies and notions? Because we believe the gatekeeping of watches needs to stop, using our decades of industry knowledge to separate what is advancing the watchmaker's art from barely noticeable additions wrapped up in slick advertising campaigns.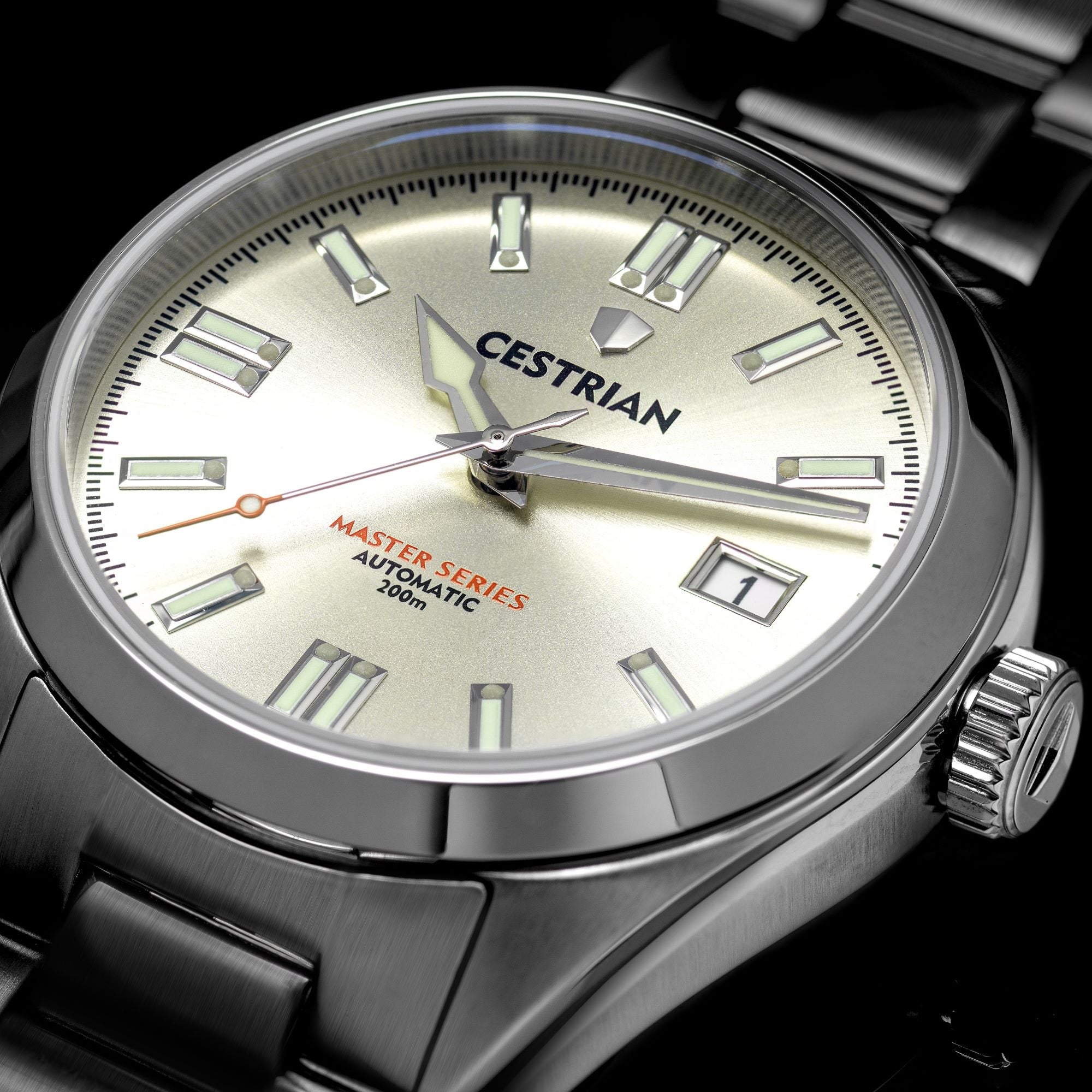 Price & quality
Too often we see this reflected in prices being raised while quality remains stagnant, doing nothing for consumers and everything for the revenue of a select few brands who are allowed to dominate. Time and again, there is little more justification than a celebrity endorsement. Brands are also frequently springing up off the back of trust funds and lucrative company sales, leading to soulless watches retailed at senseless prices.
Customer focused
Cestrian proves this doesn't have to be the way - we were fuelled by a desire to show that exceptional quality watches can exist at prices available to all. No longer will people be dictated to or succumb to the considerable power of advertising.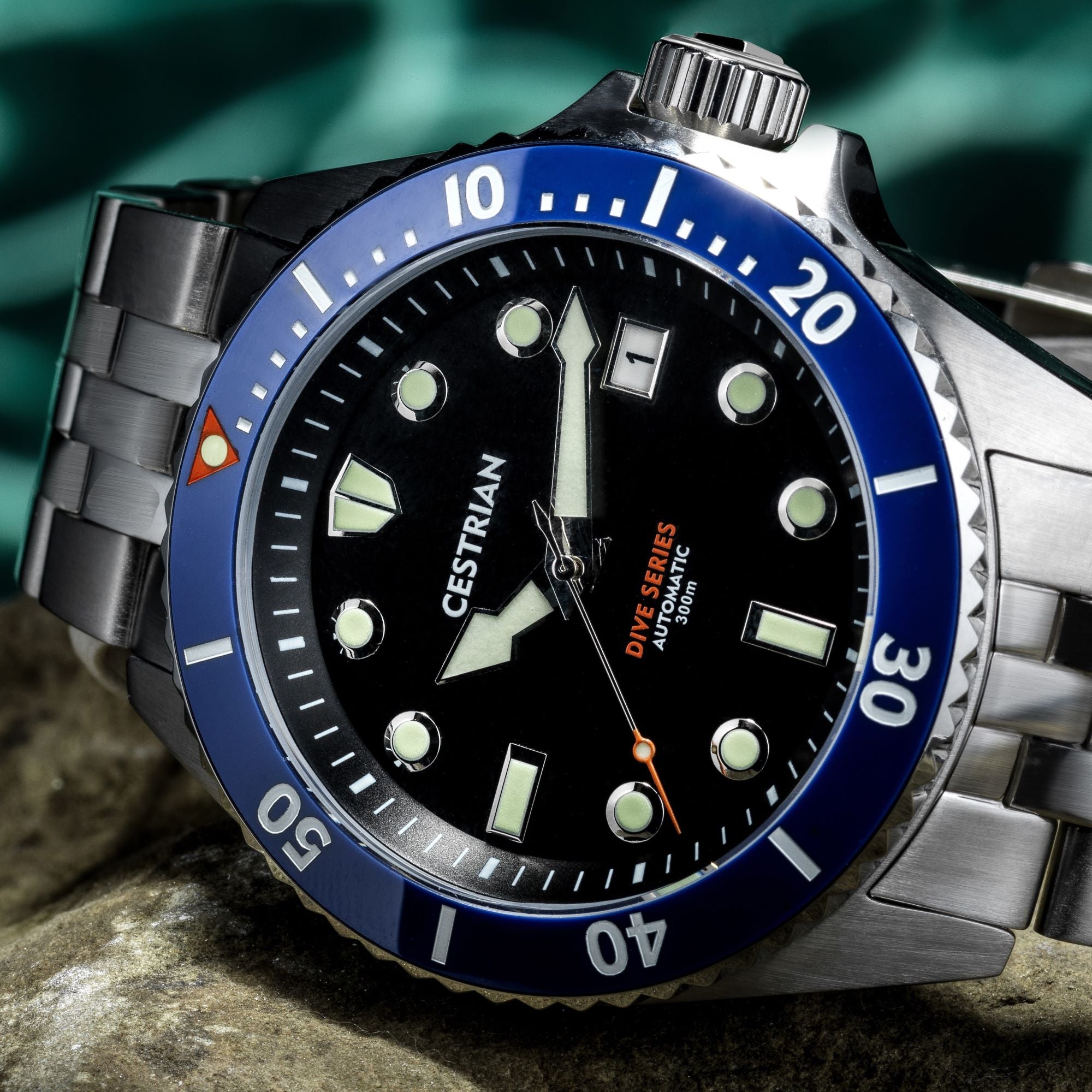 The Challenge
We challenged ourselves to hold a mirror up to the select few brands who have a stranglehold on watchmaking and create watches that show them what's possible when you put the customer first - why, then are they not doing the same? It is this belief that we can do better that lit the touch paper that brought Cestrian into existence.
Stunning results
As a result, we allow Cestrian watches to speak for themselves, meaning we can shun lavish marketing campaigns and allows fellow watch fans to spread the word about what a Cestrain watch can offer, setting us apart and inviting others to join us on this journey.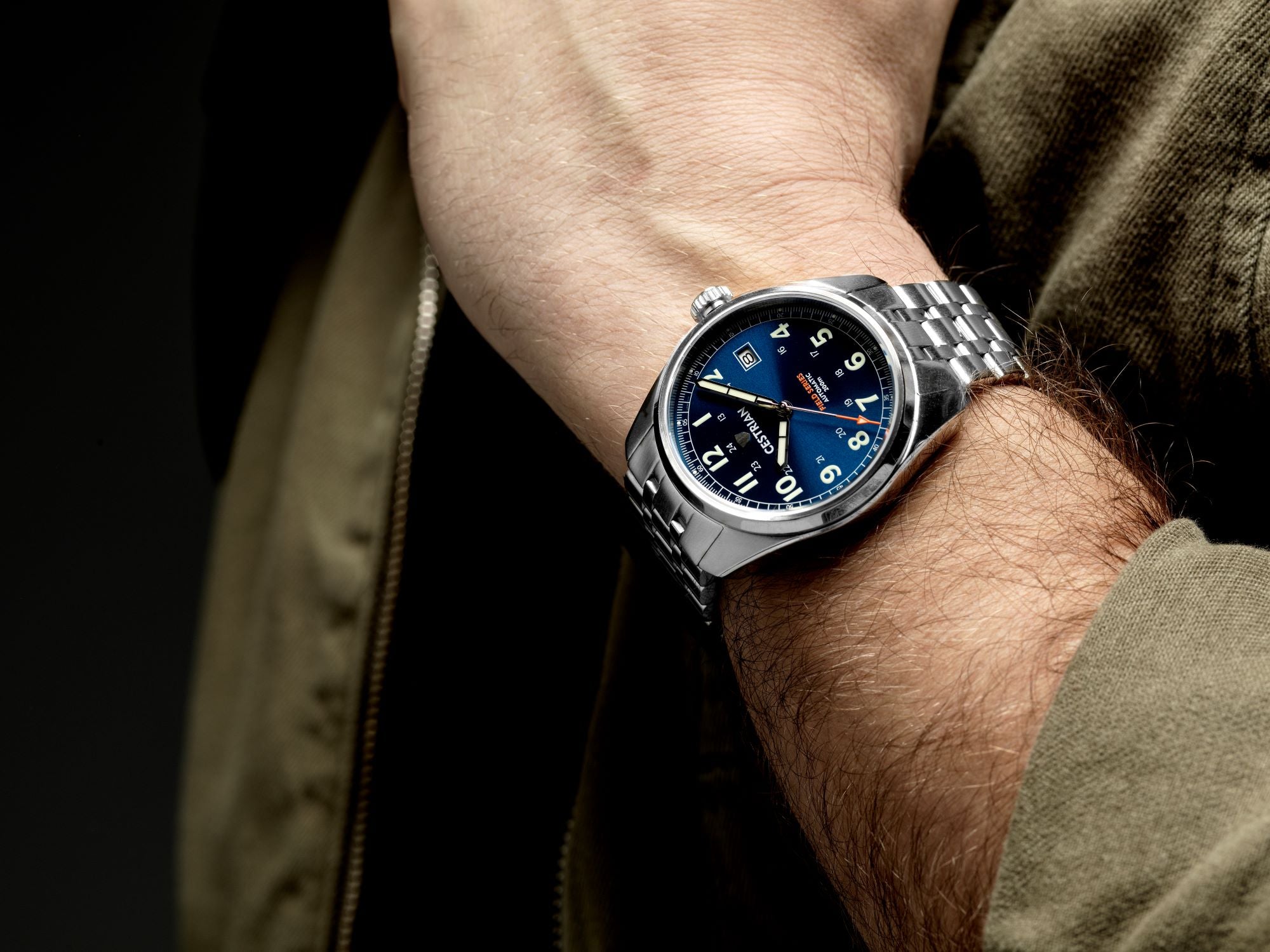 Bringing Our Vision to Life
Such a bold and exciting approach could never be realised alone. Our search for a partner was meticulous, eventually resulting in the selection of a skilled design studio, who brought to the table 35 years of expertise in timepiece design, with this built on the unique blend of British heritage with Swiss sensibilities. They matched our commitment to perfecting the watchmaker's art at every turn, leading to in-depth design meetings and the bespoke creation of several components. This was then matched by a superb manufacturing process and supply base.
Read More...
The following two years were spent refining the Cestrian founding principles into watch form, an arduous and often challenging process that led to the creation of the first two Cestrian collections: The Dive and The Master.
No detail was considered too small to agonise over - is the lume on the dials correct, what is the reliability of the automatic movement, do we want the crown to sit there? For design, we found ourselves repeatedly drawn to the classics, defined by their clean lines and timeless appeal. 
Only then did we feel comfortable launching the first Cestrian watches. From here, our vision is only set to expand.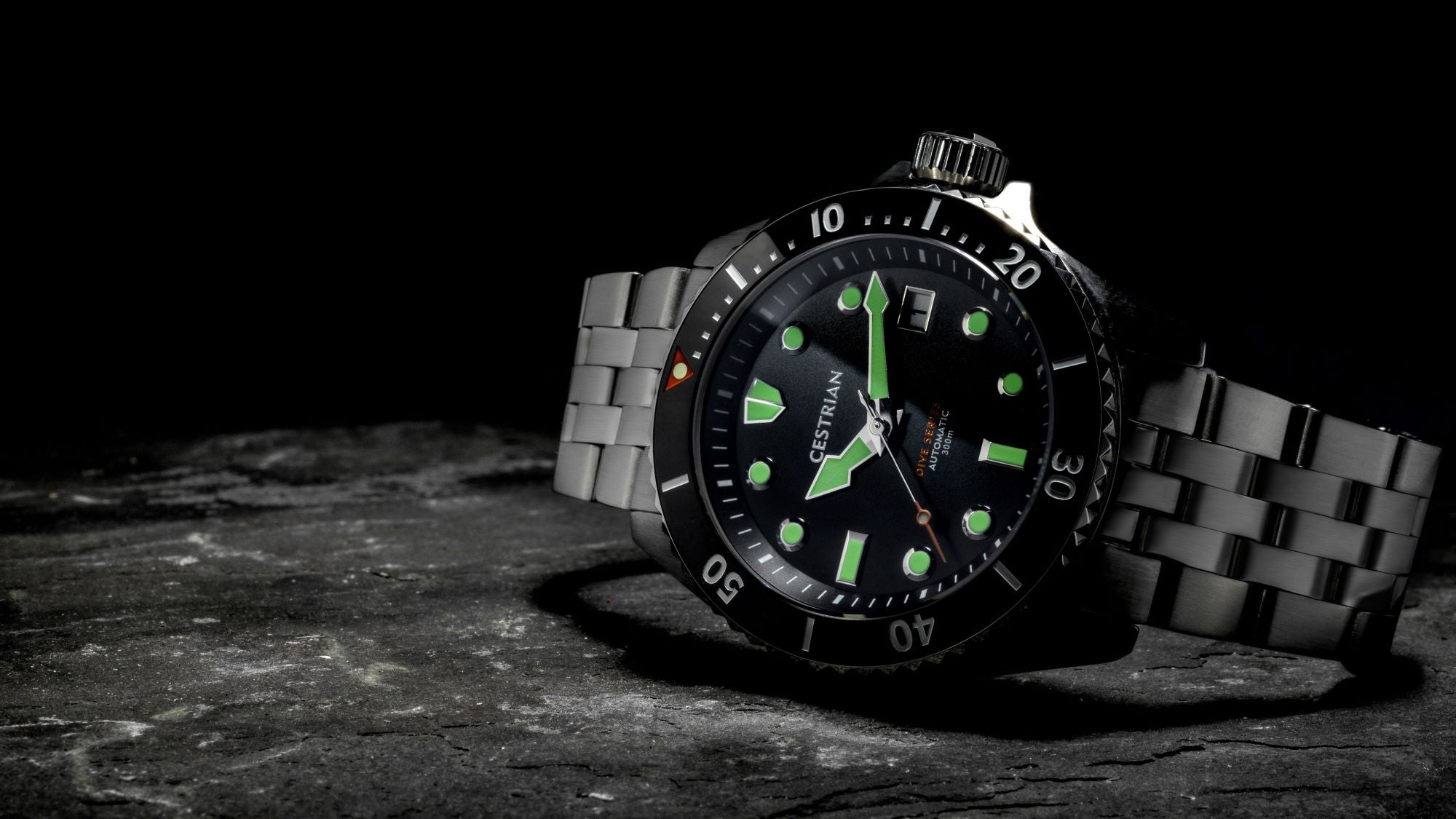 Register your warranty
Complete your registration to activate your 2 year warranty.